Lockout Denver CO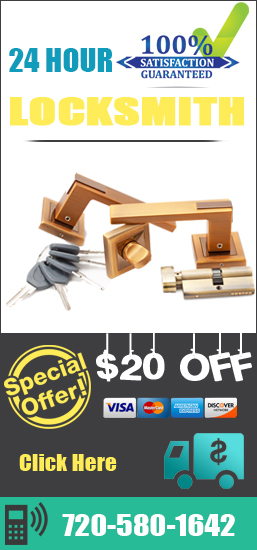 Have you ever been stuck inside of a lockout without a lot of assistance but now you aren't sure what needs to be done next? If you can't get inside of your vehicle and you'd like a helping hand, then the guys at Locksmiths of Denver CO have the answers for you. Our pros are all you'll need to get your locked doors opened.
Denver lockout guys who can open your doors
One of the most common lockout causes is accidentally locking your keys inside of your automobile. Are you and your friends are leaving the Broncos game after watching Von Miller rack up 5 sacks in the 1st quarter but now you cannot enter your sedan? If this happens, let us know and we'll send over help.
We have mobile lockout technicians who will always be there for you. All of our locksmiths are equipped with top tools such as high capacity pumps and wedge blocks we use to pry your doors open safely and quickly. With us on your side, you won't have to worry about being locked out for very long.
Our door openers will save you from your lockout
Being locked in a vehicle is an extremely stressful situation to be in, but that doesn't mean that you have to take drastic measures to get out of it. While you may be tempted to end your lockout by breaking a window or forcing your door open, experts suggest that this isn't the best thing to do. Play it safe and go with a professional locksmith from Locksmiths of Denver CO.
You can probably think of a lot of services that you'd like to save money on, and we know how tough the economy has been over the past years. As a result, we've began to post online coupons on our webpage to help you get some discounts. With these on your side, you'll be the Colorado King when it comes to saving cash no your lockout.
Zip Codes : 80226, 80262, 80220, 80229, 80215, 80206, 80232, 80263, 80291, 80227, 80233, 80231, 80244, 80252, 80204, 80265, 80224, 80210, 80247, 80211, 80230, 80249, 80216, 80201, 80256, 80236, 80279, 80257, 80202, 80234, 80225, 80238, 80290, 80280, 80219, 80251, 80281, 80218, 80235, 80295, 80212, 80271, 80274, 80222, 80259, 80207, 80208, 80246, 80266, 80217, 80294, 80273, 80228, 80239, 80248, 80209, 80205, 80264, 80299, 80221, 80223, 80260, 80261, 80250, 80214, 80237, 80243, 80203, 80293.
Our Services Location : W Lasalle Cir, E Chenango Ave, W Jefferson Ave, S Quivas St, S Youngfield Ct, Quantum St, Fillmore Ct, Bahama St, Blackhalk Way, E Florida Ave, S Fulton St, W Crestline Ave, S Pecos St, Albrook Dr, E 74th Ave, S Tabor Way, Kittredge St, W Flora Pl, Genoa St, E 45th Pl, S Ulster Ct, Cherry St, Titan Way, Vine Pl, S Marion Pkwy, Laredo Ct, E 63rd Ave, Yosemite St, W 2nd Ave, E Maple Ave, Dearborn St, Sable St, E 3rd Pl, E 25th Ave, Belcaro Dr, W 60th Ave, S Hurley Cir, S Quieto Ct, W 126th Pl, Kansas St, S Peach Way, Sherrelwood Dr, Decatur St, S Eaton St, Trenton Ct, E Dartmouth Ave, W Hurst Pl, W 82nd Pl, Fontana Ct, New Castle St - Denver International Airport (den), E 47th Pl, Lisbon Way, W 62nd Ct, W Mansfield Ave, Magnolia St, S Canosa Ct, E 34th Ave, Joan Dr, Edison St, Irvington Way - Denver International Airport (den), Trussville St, Bonnie Brae Blvd, S Lafayette St, Hwy 35, S Yosemite St, Lisbon Ct, E 83rd Pl, S Fenton St, Clarkson St, E Dartmouth Pl, Quince St, S Elm St, E Evans Ct, S Swadley St, S Quebec Way, W 5th Ave, W Wagon Trail Cir, S Canosa Way, Osceola St, W Milan Pl, W 56th Pl, Rosemary St, E 72nd Ave, E Scott Cir, W 78th Pl, E Lehigh Ave, W Grand Ave, Greenwood Blvd, Humboldt St, Navajo St, S Harrison Ln, S Clinton Ct, Durham Cir, Pavilion Pl, S Java Way, E 50th Way, Akron Way, Irving St, W 43rd Ave, S Marion Cir, S Waxberry Way, W Bow Mar Dr, County Road 25, Globeville Rd, Uinta Pkwy, S Umatilla Way, King Way, S Jay Ct, W Jarvis Pl, S Tejon St, U.s. 285, E Kent Pl, W 17th Ave, S Jackson St, Grant St, Belo Horizonte Pkwy, Boulder St, S Quince Way, S Magnolia Way, Yosemite Way, W Eldorado Pl, Alley, W Tanforan Dr, E La Salle Pl, E 54th Ave Dr, De Soto Dr, Eudora Way, Cook St, Huron St, Central Park Blvd, Conley Way, Depew St, Cornell Pl, Polo Club Dr, S Gilpin St, S Xavier St, Golden Ct, Randolph Pl, Flanders St, Eureka Ct, E 29th Dr, Bryant Way, E Stoll Pl, S Jason St, Jebel Ct, Essex St, Havana Way, W 51st Pl, S Gray Way, S Iris St, E Oxford Dr, Amherst Cir, S Ammons St, S Alamo Ct, S Garrison St, S Tamarac Dr, S Linden Ct, Interstate 70, Franklin St, W Oxford Ave, E 53rd Ave, E 51st Ave, S Quay Way, S Glencoe St, Sidewalk, E Academy Pkwy, 67th Ave, W 83rd Ave, S Xenia St, Denargo St, W Hamilton Ave, Garfield Ct, Golfers Way, Columbine St, Winona Ct, Alton St, W 22nd Ave, Pennsylvania St, S Hobart Way, Coronado Pkwy S, Cedar Cir, Duluth Way, Cheryl Dr, Deer Canyon Ct, Jackson St, W Warren Ave, Fairfax St, 8th St, S Fox St, S Ingalls Way, W Ithaca Pl, Westchester Dr, Dawson Dr, E Baker Pl, Hwy 53, S Indiana St, E Ohio Dr, Tennyson St, Williams St, W Water Ave, W 69th Ave, Hwy 391, W 44th Ave, Hudson Rd, Danube Ct, Chestnut Pl, S Julian Way, S Garland St, E 79th Ave - Denver International Airport (den), Dayton St, Hamilton Pl, W Short Pl, Mitchell Cir, E Lehigh Dr, Little Raven St, W Bear Creek Dr, Bike Path, S Fairfax Dr, Ceylon Ct, S Pennsylvania St, S Lowell Blvd, Broadway, E Vassar Dr, Lawrence St, Grace Ct, Front View, E Layton Ave, S Uinta Way, Downing Way, S Honey Way, Nebraska Way, E Kentucky Ln, 35th St, S Dayton Way, W 37th Ave, S Teller St, Ivanhoe St, W Front View Crescent Dr, S Colorado Blvd, W Arizona Ave, Olmsted Pl, S Frontage Rd, W Argyle Pl, Medea Way, W Asbury Ave, S Carlan Ct, E 68th Ave, Crestmoor Dr, E 42nd Ave, E 28th Ave, S Syracuse St, Ward Ct, E Yale Ave, Arkins Ct, Leyden St, W Moncrieff Pl, Atchison Way, W Eastman Ave, Morrison Rd, Westwood Dr, Circle Dr, E 32nd Ave Pkwy, Clay St, W Greenwood Pl, Erb Pl, Blackhawk Way, Nepal St, Beeler St, Primrose Ln, Wheeling Way, Elk Pl, W Warner Pl, Kalamath St, Cherry Creek Dr N, Dick Conner Ave, Sherrelwood Cir, S Wolfe, Laredo St, E 4th Ave, E 24th Pl, S Reading Way, Newton St, S Osage St, E Hamilton Pl, W 37th Pl, S Monroe St, Willow Ct, E Donald Ave, E 31st Pl, S Raritan St, Cherry Creek S Dr, S Trenton Ct, E Mississippi Ave, Solana Dr, Dunkirk Ct, E Panorama Ln, Platte St, S Eudora St, S Decatur St, S Quitman St, Elmwood Pl, Bolling Dr, Uinta Way, E 21st Cir, S Dayton Cir, W St Clair Pl, Linda Cir, Lafayette St, S Vincennes Way, Elbert St, W Greensborough Pl, W 29th Pl, S Kirkwood Ct, E Missouri Ave, S Knoxville Way, E 52nd Ave, Berkeley Pl, S Logan St, E Floyd Pl, S Eudora Way, W Oberlin Pl, S Havana St, E Iliff Ave, S Zenobia St, E Byers Ave, W Radcliff Ave, S Estes Way, 7th St, S Wilding Ct, E Hale Pkwy, S Stuart Way, W Temple Pl, Anaheim Way, E 31st Ave, E 57th Ave, Garfield St, Flanders Way, Fullerton Ct, Quivas St, Mitze Dr, W Dorado Dr, W 62nd Ave, S Yarnell Ct, Elmendorf Pl, Denmark Ct, Bonnie Brae Blvd, S Tennyson Way, S Galena Way, Julian Way, S Osceola St, S Pontiac St, Frankfort Way, E Linvale Pl, E Mississippi Dr, Belcaro Ln, Richard Allen Ct, Xinca Ct, E Utah Pl, S Zenobia Way, W 34th Ave, E Jefferson Dr, W Alice Pl, Monaco Pkwy, Auckland Way, Odessa St, W Gunnison Pl, S Mabry Ct, Colorado Center Dr, Barnett Pl, S Monroe Way, Potomac Way, W Quinn Pl, S Clay St, E Ellsworth Ave, E Alameda Ave, S Claude Ct, W 52nd Ave, S Tulare Ct, Alton Ct, E Elgin Pl, S Willow Way, S Whiting Way, Jericho St, S Shoshone St, Peoria Way, Wilson Ct, S Quantum St, Pecos Way, Jebel St, W Stanford Ave, Mariposa St, Water St, W 74th Way, 51st Ave, Scranton St, Florence St, E Jewell Cir, Cottonwood St, El Paso Cir, E Hillside Pl, U.s. 40, Orleans Ct, S Milwaukee Cir, S Moore Dr, 1st St, S Jersey Way, E-470, S Green Ct, E Alaska Dr, W 64th Ave, W Lakeshore Dr, Dexter St, Elati St, E Harvard Ave, S Yates St, County Road 44, S King St, S Quebec St, Quebec Ct, E Custer Pl, W Louisiana Ave, Orchard Dr, Franklin St, S Zuni St, W 30th Ave, S Corona St, S Windsor Dr, Delaware St, S Carey Way, E Wesley Ave, Chandler Ct, S Galena St, Troy St, Valley View Dr, Ash St, Front View Crescent, Malaya St, Un Rd, S Bellaire St, Eagle Ct, S Steele St, Zuni St, S Kenton St, S Yosemite Way, S Otis St, W 36th Ave, S Spruce Way, E Eastman Pl, Malta St, W 49th Dr, E 43rd Ave, W 70th Pl, W Hayward Pl, Eastmoor Dr, 50th Ave, Hannibal St, Uinta Way, Poplar St, Rosemary Ln, E 50th Ct, N Flanders St, Billings St, Baltimore Ct, W Auburn Ave, E 82nd Dr, S Grape St, W 20th Pl, 51st Pl, Niagara St, Ironton St, S Wyandot Way, Co Highway 44, W Girard Ave, S Vincennes Ct, S Dudley St, Wewatta St, Andrews Pl, Olive St, E 56th Ave, S Wyandot St, S Seneca Ct, Green Ct, S Hills Ct, Lisbon St, Rio Grande Blvd, W Hillside Pl, Stoll Pl, Clear Creek, S Edison Way, Moline St, Federal Blvd, W Princeton Dr, E 40th Cir, Ogden St, S Fairfax Pl, S Santa Fe Dr, S Brook Dr, Lost Creek Ct, Hazel Ct, E Evans Ave, E 80th Pl, S Webster St, Corona St, W 14th Ave, Fernando Rd, W Oberlin Dr, Tulsa Way, W Tennessee Ave, Lowry Blvd, S Reed St, Bowie Ct, S Forest St, W Colgate Pl, Stuart Ct, Tucson St, S Newport Way, S Filbert Way, Cherry Creek N Dr, Sports Blvd, Ulster Way, S Paseo Way, W Grand Ave, Cargill Dr, S Elati St, Eagle St, Federal Pl, S Pierce Way, E Girard Ave, W Quincy Ave, 52nd Ave, E Bellewood Pl, 19th St, Durham Ct, Ensenada St, Mable Ave, Uvalda St, Birch St, Uvalda St, Euclid Way, W 80th Ave, Benton St, Elmira Ct, Colorado Blvd, Dunkirk St, S Winona Way, S Eaton Way, E 116th Pl, S Brentwood St, Chopper Cir, Kearney Way, Broadmoor Rd, E Brown Pl, W Auburn Pl, Newport St, W Howard Pl, Harris St, S Quebec Way, Rosemary St, California St, Cherry Creek Dr S, S Kearney Way, W Connecticut Ave, S Roslyn Way, Jackson Gap St, S Miami Ct, Sherman Pl, Eaton St, Roslyn Way, Thompson Ct, S Xeric Way, W Myrtle Pl, Alcott St, Madison St, E 44th Ave, S Meade St, Garfield Cir, Clark Ct, Andes Way, W Lakeridge Rd, Carr Ct, Halifax St, W 13th Ave, E 27th Ave, S Pinehurst Cir, Fox St, S Routt Way, Spruce St, E 35th Dr, S Benton Way, S Flamingo Ct, Lawrence Way - Auraria Campus, S Platte River Dr, Hwy 83, S Trenton Way, E 10th Ave, W Ithaca Pl, W Tufts Cir, Baldwin Ct, E Atlantic Pl, Duluth Ct, W Stetson Pl, N Vasquez Blvd Frontage, Glencoe St, S Elm Dr, W Bails Pl, S Clinton St, Vasquez Blvd E, Elbert Way, W 12th Pl, Marion St, W 31st Ave, Hudson St, S Pontiac Way, Ellipse Way, E 46th Ave, S Gaylord St, S Geneva St, E 17th Ave Pkwy, E Elk Pl, E Warren Ave, E 18th Ave, S Allison St, Harmony Pkwy, Hwy 30, 44th St, Logan St, S King Way, W Evans Ave, Helena Ct, Lima St, Joliet St, S Pearl St, W 27th Ave, University Blvd, Argonne St, S Hooker St, Monaghan Rd, Raritan Way, Bellaire St, W 48th Ave S Dr, E 78th Dr, Topeka Ct, Elizabeth St, E 42nd St, Ireland St, S Joslin Ct, E Severn Pl, Montana St, S Wolcott Way, Raleigh St, W Caithness Pl, E 22nd Ave, Dakin St, S Ames St, 48th Ave S Dr, S Alton Ct, 5th St, S Ulster St, Joplin Ct, E 88th Ave, Center Ave, Mile High Stadium Cir, Locust St, Nueva Vista Dr, E Arizona Ave, S Dallas Way, Lowell Blvd, Inspiration Point Dr, S Independence Way, E 54th Pl, Carson Way, Davenport Way, Kittredge St, W Saratoga Pl, Victor St, W 39th Ave, Polo Club Rd S, Chandler Way, E Oregon Pl, W 78th Cir, E Louisiana Ave, Ellen Ln, Ursula St, S Holly Pl, Jolene Dr, E 83rd Dr, W Hillside Ave, Racine St, Cornish Way, E Nielsen Ln, Abilene St, E 5th Ave, Steele St, E Kansas Ave, S Kearney St, W Colorado Ave, E 37th Ave, S Williams St, S Humboldt St, E Arkansas Ave, Central St, W 23rd Ave, S Hudson Way, S Wadsworth Blvd, Andrews Dr, W Stoll Pl, S Elmira St, N Valentia St, E 47th Ave Cir, Riverdale Ave, E Mercer Pl, E Walsh Pl, S Bryant St, W 8th Ave, Lewiston Ct, E 29th St, Olmstead Pl, Ivy Ln, S Parker Rd, Vassar Dr, Olmsted Dr, Alton Way, S Niagara Way, City View Dr, Turner Dr, Roslyn St, S Magnolia St, Elitch Cir, E 109th Pl, E Elgin Dr, Lipan St, Katherine Way, W Bayaud Ave, Warner Pl, Lackland Pl, S Stuart Ct, Carson St, S Verbena Ct, Nola Dr, W Harvey Pl, E 56th Ave, Cook St, S Mc Intyre St, S Wolff Way, Paris St, W Princeton Ave, S Umatilla St, S Colorado Blvd, W Roanoke Pl, Oneida Ct, E Amherst Cir, Peterson Ct, Bassett Cir, Cahita Ct, S Dayton Ct, S Pecos Way, Osage St, Spruce Ct, Wolff St, S Patton Way, W 9th Ave, E Hampden Cir, E 22nd Pl, Harbour Dr, Elk Dr, S Ivan Way, W Aspen Ct, Mitchell Pl, S Mabry Way, Wyandot St, S Poplar Way, Depew St, Ames St, E Princeton Ave, Severn Pl, E 25th Pl, Washington Ct, E 40th Pl, Trussville St, S Holly Pl, Oswego St, Hanover Ct, Albion St, Montclair Pl, Wellerman Cir - Denver International Airport (den), S Ames Way, Monroe St, Spring Creek Rd, E 85th Ave, S Rosemary Way, S Quebec St, 49th Ave, S Cove Way, S Oleander Ct, W 81st Pl, W Chaffee Pl, E Alabama Pl, E Napa Pl, Columbia Pl, E 46th Pl, S Krameria St, W Mississippi Ave, Harrison St, Marigold Dr, E 29th Ave, W Byers Pl, S St Paul St, E Wyoming Pl, Unnamed, Robin Ln, Valley Head St, 22nd St, S Josephine St, Netherland St, Hwy 26, March Dr, W Hampden Ave, E Cedar Ln, W Nevada Pl, S Forest Dr, 1st Ave, Hope Ct, Syracuse Way, Queensberg St, S Madison St, S Quince St, Bow Mar Dr, E 73rd Ave, Hickman Pl, Douglas Dr, E 21st Ave, E Evans Pl, Dunkirk St, E 6th Pl, E 78th Ave, E 24th Ave, Delgany St, Central Park Blvd, W Alabama Pl, S Garland Way, Vine St, Grandbay St, Galapago St, Tower Rd, Electra St - Denver International Airport (den), S Gregg Ct, Maxwell Pl, Roslyn Ct, E Oxford Ave, Willow Cir, Rockmont Dr, Rampart Way, W 24th Ave, Devonshire Blvd, S King Ct, S Beeler Ct, Interstate 25, Vine St, Monaco Cir, Stuart St, S Grove St, S Yuma St, Tibet St, E Cornell Dr, E Hampden Ave, E Columbia Pl, Hayesmount Rd, Cathay Ct, W Prentice Ave, Park Ave, Havana St, E 6th Ave, S Valentia Ct, Himalaya Rd, S Akron Ct, W Layton Ave, S Grape Way, Picadilly Rd, E Dillard Pl, E 54th Ave, Inca St, Logan Ct, Regis Blvd - Regis University, W 56th Ave, S Osceola Way, E Tufts Ave, Yuma St, W Quigley Dr, Clinton Way, S Poplar St, Argonne Ct, W 3rd Ave, S Eliot St, S Uinta Ct, E 14th Ave, S Monaco Pkwy, S Langley Ct, Seminole Rd, Kirk Ct, 50th Ave, W Princeton Cir, Sheldon Dr, Nome St, E Floyd Dr, Maxwell Pl, Colfax A Pl, E 96th Ave - Denver International Airport (den), W 18th Ave, Interstate 225 Frontage Rd, E Harvard Avenue Walkway, Lackland Dr, Girard Ave, Interstate 76, Larry Ct, Arapahoe St, S Newport St, S Marshall St, S Carr St, W Atlantic Pl, W 63rd Ave, Jackson St, S Estes St, W Moffat Pl, Geneva Ct, W Dumbarton Pl, Forest Pkwy, E Kentucky Dr, Yosemite Way, Pensacola Dr, S Dexter Way, W Jewell Ave, E 113th Ave, W 4th Ave, S Clermont Dr, Pena Blvd -denver International Airport (den), Leaf Ct, S Raleigh St, W Cedar Ave, Vaughn Way, W Clyde Pl, E Shangri Ln Dr, S Uno Way, Loretta Dr, 23rd Ave, E Iliff Dr, Elmendorf Dr, S Medea Way, E 112th Ave, Market St, Espana Ct, S Fulton Ct, W Alameda Ave, E Duke Pl, E 41st Pl, Roslyn St, E Hawthorne Pl, Franklin Dr, Shoshone St, E 29th Pl, Eliot St, Dudley Ave, S Chester Cir, Fillmore St, Richthofen Pkwy, E Bayaud Ave, Holly St, 75th Cir - Denver International Airport (den), S Kalamath St, Zion Ct, E 85th Pl, Kensing Ct, S Field St, 16th St, S Independence Ct, W Prentice Cir, Havana St, Grove St, Happy Canyon Rd, E Mexico Ave, E 5th Ave Pkwy, Havana St, Galen Ct, E Vassar Ave, Oak Hill St - Denver International Airport (den), E 48th Pl, E Warren Dr, Espana St, W 54th Pl, W 32nd Ave, E Scott Pl, Grant Way, Leona Dr, E Dickenson Pl, Xenia St, Harlan St, E 51st Dr, S Cherry St, Yuba Way, Bountiful Ct, W Custer Pl, E 2nd Ave Pkwy, W 26th Ave, Jasmine St, W 35th Ave, E 7th Ave, S Dahlia St, Crown Blvd, W Mosier Pl, Clayton St, Great Rocks St - Denver International Airport (den), E Colfax Ave, S Ash St, W 114th Ave, W Gill Pl, W Garrison St, S Routt Way, W Exposition Ave, S Downing St, S Detroit St, Utica St, S Niagara St, Colorado Blvd, Yost Ct, W Auburn Dr, W Berry Ave, E 33rd Ave, Beach Ct, E 35th Ave, W Columbia Pl, 28th St, Fox Way, S Vallejo St, E Adak Pl, Charles Way, W 47th Ave, S Beach Ct, Raritan Ct, S Pierce St, E 109th Ave, Pecos St, S Harlan St, E 75th Ave, E 28th Pl, E Delta St, 24th St, Calawba Ct, Vallejo Way, E Custer Pl, E 112th Pl, S Vance Way, Navajo St, W Hoye Pl, Jericho Ct, W Quincy Ave, S Dennison Ct, S Detroit Way, S Inca St, Bryant St, Danube St, Allium St - Denver International Airport (den), S Wisteria Way, S Newberry Ct, Logan Blvd, Gilpin St, E Center Ave, Enid Ct, S Acoma St, E 37th Ave, 11th St, S Euclid Way, Columbine St, E Monmouth Pl, W Bellewood Pl, E 48th Ave, U.s. 85, W Conejos Pl, W Marquette Dr, E 17th Ave, Memphis St, Ralph Ln, Laredo Way, S Utica St, Quivas St, S Rosemary St, W Hampden Pl, Steavenson Pl, Panorama Ln, Pearl St, E 71st Ave, Myrtle Pl, Technology Way, Lincoln Way, Monaco Pkwy, Santa Anita Dr, Niagara St, S Hooker Way, Idalia St, E Gunnison Pl, Central Park Blvd, S Pecos St, Emerson St, W Jellison St, Bluebell Way, W Elk Pl, W Hamilton Pl, Steele St, E 45th Ave, 38th St, W 59th Pl, S Beeler St, E 24th Dr, S Broadway, E 64th Ave, Jersey Pl, E 47th Ave Dr, Zane St, Jasper St, Milwaukee St, W 41st Ave, W 79th Way, Delaware St, Wyandot St, S Leyden St, Grape St, S Huron St, S Xenia Ct, Joliet St, Steele St, E Ithaca Pl, 14th St, Columbine Ln, Pensacola Pl, Knox Ct, S Albion St, E Mansfield Ave, Beeler Ct, E 25th Dr, Kelly Pl, W 45th Ave, Severn Dr, E Radcliff Ave, E 53rd Pl, Clear Creek Rd, S Stuart St, S Quebec St, Carter Cir, Gray St, Akron Ct, Josephine St, Ireland Ct, S Cook St, W 12th Ave, S Verbena St, S Golden Way, Lowell Blvd Pvt Rd, Dahlia Cir, Interstate 225, De Soto St, S Flower Way, E Bates Dr, Fundy St, Harrison Cir, S Jellison St, S Evelyn Way, Colfax B Pl, Southmoor Dr, Powhaton St, S Locust St, Dumas Ct, S Reading Ct, E Gill Pl, S Newland St, Colorado Blvd, 36th St, W 66th Pl, W Iliff Dr, Stapleton Dr N, Kidder Dr, Dtc Blvd, Pontiac St, W 16th Ave, S York St, W 58th Ave, Hyde Park Cir, Curtis St, S Wabash St, E Harvard Ln, E 100th Ave - Denver International Airport (den), Tucson Way, St Paul Ct, U.s. Route 36 In Illinois, Anaheim Ct, Granby St, W 40th Ave, Memorial Way, Florence Way, Crystal St, Sunset Dr, E Grand Ave, Revere St, Cimarron Ct, Elk St E, S Boston St, W 68th Ave, E Wesley Pl, S Hibiscus Way, S Xenia Way, Yosemite St, S Delaware St, S Perry Way, S Jersey St, E Kenyon Ave, Airlawn Rd, Quebec St, Orange Ct, Humboldt St, W Kenyon Ave, S Michigan Way, S Norman Ct, Zenobia St, W College Ave, S Alton Ct, Glenarm Pl, S Emporia St, Aspen Leaf Ct, Dexter St, E 52nd Ave, Explorador Calle, W Bow Mar Dr, Hwy 26, 3rd St, Gold Bug St - Denver International Airport (den), E 104th Ave, Beeler St, W Ellsworth Ave, S Fulton Cir, W Maple Pl, W Denver Pl, E 108th Ave, W Annie Pl, Acoma St, E Chaffee Pl, Morrison Dr, Ivy St, Jerome Ave, Steele St, Sandown Rd, E Willow Ct, Regis Blvd, Jolene Cir, Roslyn Cir, S Tulare Cir, E Jarvis Pl, S Independence St, S Willow Ct, S Hillcrest Dr, Yampa St, King St, W 79th Pl, Greenwood Ct, S University Blvd, S Cherry Way, Urah St - Denver International Airport (den), S Holland Way, Ulster Ct, Bow Mar Dr, Liverpool St, Patsburg St, St Francis Way, Sherman Way, Vasquez Blvd, S Dahlia Way, Fraser St, Madison St, Crescent Dr, Fenton St, S Field Ct, Edwards Pl, S Quincy Way, Quebec St, S Ulster St, E 3rd Ave, Beckman Pl, S Irving St, W 28th Ave, Cornish Ct, Malaya Ct, S Birch St, Washington St, S Julian St, Packing House Rd, W Grambling Dr, Dahlia St, 21st St, Clay Way, E Pacific Pl, W Center Ave, S Newton Way, Oneida Pl, 15th St, Oakland St, E 30th Ave, Bowles Lake Ln, S Linden Way, S Parfet Ct, E 40th Ave, Verbena St, Gibralter Way, Stout St, Elder Cir, S Harlan Way, S Carr Ct, National Western Dr, E Vassar Ln, Richthofen Pl, La Salle Pl, S Bannock St, E Oberlin Pl, Academy Blvd, S Clarkson St, S Routt Way, Jackson Gap St, Niver Ct, S Balsam St, Tulsa Ct, S Garfield St, S Tamarac St, E Irvington Pl, Mcdougal St, S Chase Way, Sandcreek Dr S, E Villanova Ave, Sundown Ln, S Xenon Ct, Gaylord St, Ura Ln, Durango St, Cedar Pl, Cherry Creek S Dr, Xanthia Ct, Elder St, Xapary Way, W 42nd Ave, 50th Pl, S Flower St, E 26th Ave, S Beeler Way, S Ellis Ct, Larimer St, W Ohio Ave, S Federal Blvd, W Cornell Ave, E Dartmouth Ave, Kokai Cir, E 35th Pl, Hwy 2, S Wabash Cir, Bannock St, Edison Dr, Buchtel Blvd S, E Colorado Dr, Pikes Peak Ct, New York Pl, Ulster Way, High St S, W Hawaii Ave, S Florence St, Perth Ct, E 7th Ave Pkwy, E Missouri Ave, S Lipan St, W 29th Ave, E 38th Ave, E Fairmount Dr, S Winona Ct, S Galapago St, S Alcott St, E Floyd Ave, P1599 P1598, W 6th Ave, Wazee St, S Grape St, W Chenango Ave, Fontana Way, Ember St, 39th St, W Brown Pl, S Akron St, Trenton Way, E 11th Ave, S Jasmine Way, E 5th Pl, Lakeshore Dr, W Mansfield Pkwy, High St N, N Kalamath St, S Washington St, Salem St, E Belleview Ave, E Amherst Dr, S Clayton St, 69th Ave, Quivira Dr, W Dakota Ave, S Franklin St, S Lincoln St, E Montana Pl, W Gunnison Dr, E 50th Dr, Dickenson Pl, S Galena Ct, Polo Club Ln, Liverpool Way, E 57th Pl, S Leyden St, Cathay St, Polo Club Rd, E Donald Ave, Halifax Ct, S Wolcott Ct, W Virginia Ave, Detroit St, E Ohio Ave, Willow St, Dillon St, Rio Ct, Valley Head St, S Bellaire St, S Monaco St, Syracuse Ct, W 57th Ave, S Patton Ct, Kearney St, Downing Dr, Fenton St, E Topeka Ct, Genoa St, Hardwrick St - Denver International Airport (den), S Ginger Ct, Wyandot Dr, S Dale Ct, E Amherst Ave, Xeric Ct, Kalispell St, Drake St, S Roslyn St, Park Ave W, E Berkeley Pl, Corona St, Hwy 95, S Ingalls Ave, S Tamarac Pkwy, Acoma Way, Ranch Dr, Wabash St, Clayton Ln, Robins Dr, March Dr, W Pacific Pl, S Dallas St, Quieto Ct, Haddon Rd, E Idaho St, E Saratoga Pl, Nome St, Thornton Pkwy, E Jefferson Ave, W Yale Ave Pvt Rd, Lisbon St, E Floyd Dr, W Prentice Ct, S Clermont St, W Byers Dr, W 60th Pl, S Gilpin St, Julian St, E Ford Pl, Krameria St, Jasmine St, Deephaven Ct, Ruth Way, S Sheridan Blvd, S Fillmore St, S Johnson St, E 115th Ave, Hannibal Ct, E 8th Pl, 17th St, E 84th Pl, S Elm Way, Xanthia St, Service Rd, S Newport St, E Archer Pl, Jason St, E Exposition Ave, Hale Pkwy, Neil Pl, Valentia St, Columbus Way, Newbern St - Denver International Airport (den), Cheyenne Pl, E 75th Ave, S Flamingo Way, Pena Blvd, S Weir Dr, Florence St, Stevens Ct, E Richthofen Pkwy, Holly St, Bronco Rd, S Lafayette Cir, County Road 44, Ulster St, Forest St, Green Valley Ranch Blvd, S Nelson Way, W Oregon Pl, S Emporia Way, El Paso Boulevard, Eudora St, Fairplay Way, E Brighton Blvd, W Saratoga Ave, Danube Way, S Nelson Cir, Birch St, Evans Pl, S Boston Ct, Wyoming St, E Colorado Cir, 32nd St, S Oneida St, Plum Pl, S Ivanhoe St, Quantum Ln, Stapleton Dr S, Vallejo St, E Greenwood Pl, W Kent Pl, W 10th Ave, Cleveland Pl, 26th St, S Cherokee St, Ceylon St, S Forest Way, W 79th Ct, S Jasmine Pl, Lilac Ln, E 39th Pl, E 45th Ave, Del Rio Ct, Perry St, Kearney Ln, 2nd St, Olmstead Dr, Santa Fe Dr, E 27th Dr, S Vine St, Killarney St, Laredo St, W 51st Ave, S Birch St, S Ellipse Way, 30th St, Batavia Pl, W Nassau Ave, Buckley Rd, S Akron Way, Mitze Way, E Flora Pl, Crystal Way, City Park Esplanade, Chambers Rd, Utopia Ct, E Hawaii Ln, Napa Pl, S Syracuse Way, Stacy Dr, E 77th Ave, Mariposa Way, Scott Pl, Biscay St, W 73rd Pl, County Road 23, Downing St, 18th St, Fox Run Pkwy, W 33rd Ave, S Garfield Cir, Rainbow Ave, E 117th Way, S Emerson St, E Minnesota Dr, Kirk St, S Kendall Way, Liverpool Ct, Canosa Ct, W Beloit Pl, E Iliff Pl, Monaco St, S Hooker Cir, S Linley Ct, Ada Pl, Irondale Rd, Eliot St, Monroe St, Pennsylvania Way, E Floyd Cir, 9th St, Jasper Ct, S Depew St, Co Highway 44, Dayton St, S Hawthorne St, Xanadu St, Julian St, Elm St, Oneida St, E Cedar Pl, N Broadway, W Archer Pl, Ebony St, E Eldorado Pl, S Knox Ct, Polo Club Cir, El Paso Blvd, S Willow St, Gibraltar St, S Pinon Ct, Fairplay St, Locust Ln, W Progress Ave, S Harrison St, Eldorado Pl, 12th St, S Xeric Ct, Elati St, S Elizabeth St, E 52nd Ave Dr, W Wells Pl, S Clayton Way, Fairmount Dr, E Quincy Ave, Ringsby Ct, W Fairview Pl, S Harlan Ct, S Wabash Ct, W Dunkeld Pl, E Frontier Pl, Cherry St, Freeport Way, S Perry St, Filbert Ct, River Dr, S Dallas Ct, Denver Dr, S Tennyson St, Perth St, W Wyoming Pl, S Rosemary St, Bedford Ct, W 36th Pl, E Bethany Pl, Ulster Pkwy, Lincoln St, E 80th Ave, Yates St, Hwy 265, W Kentucky Ave, County Road 25, Clear Creek Dr, Interstate 270, Inca Ct, 55th Pl, Lowry Blvd, W 1st Ave, W 6th Pl, 29th St, Altura St, S Gray St, S Mariposa St, W 103rd Ave, Mitchell Dr, W Santa Anita Dr, E Cornell Ave, Albert Ct, S Grant St, E Jerome Ave, Dale Ct, E 103rd Ave, Campo St, E 1st Ave, W 118th Ave, Hooker St, Umatilla St, W Wesley Ave, Broadway St, W 63rd Ct, Bahama Ct, S Elm St, W Florida Ave, Auraria Pkwy, W 5th Pl, S Henry Pl, E Mitchell Pl, Cyd Dr, Hwy 2, S Owens St, E Kentucky Cir, Tamarac St, Park Pl, Martin Luther King Jr Blvd, Meade St, W Lower Colfax Ave, Avrum Dr, S Gar Way, E Yale Ave, Havana St, Interstate 70 Frontage Rd, S Wadsworth St, S Adams Way, Wheeling St, S High St, Granada Rd, Dunkirk Way, W Maple Ave, Yosemite Cir, Hwy 35, S Monaco Pkwy, Faraday St, Killarney Ct, Clarkson St, W 6th Av Frontage Rd S, Hwy 224, W 11th Ave, Acoma Ct, W Erb Pl, E 13th Ave, Glencoe Ct, Queensburg St, Joplin St, E 8th Ave, E Thrill Pl, Wynkoop St, W Irvington Pl, E Lowry Blvd, W Union Ave, S Yates Way, W 7th Ave, Dexter Ct, S Xavier Way, Fairview Ave, S Endicott Ct, Geneva St, E Temple Dr, N Memphis St, E 19th Ave, South Platte River Dr E, E 42nd Pl, Marion Cir, E 23rd Ave, Osage St, W Center Dr, Claude Ct, Leetsdale Dr, Clark Dr, S Fairfax St, W 54th Ave, E Kenyon Dr, S Yates Blvd, E Jefferson Pl, S Chase St, Umatilla St, E 12th Ave, S Tamarac Ct, S Golden Ct, S Race St, Riverdale Ln, E 72nd Ave, S Garfield Way, E 117th Ct, E 39th Pl, S Taos Way, W Linvale Pl, S Marion St, Bruce Randolph Ave, Emporia Ct, S Queen Way, E 40th Dr, W 46th Ave, E Andrews Dr, Flamingo Ct, E Bucknell Pl, S Hudson St, S Kipling St, Elati Way, E Union Ave, Elmwood Ln, S Seneca Way, Linley Ct, W Colfax Ave, E 39th Ave, S Trenton St, S Balsam Way, E Nebraska Way, Orleans St, S Everett St, 49th Pl, S Vrain Way, E Lowry Blvd, Virginia Dr, W Walsh Pl, Bates Dr, Kingston St, Uvalda St, W Princeton Pl, E 16th Ave, S Fenton Way, E Batavia Pl, W 19th Ave, E 96th Pl, Trenton St, W 49th Ave, W Holden Pl, E 84th Ave, W Arkansas Ave, E 41st Ave, Xanthia Way, 13th St, Croke Dr, Jolene Way, Peoria St, Applewood Ln, S Jay Cir, W Harvard Ave, Kellerman Way - Denver International Airport (den), Jennie Dr, E Colorado Ave, W 50th Ave, Sawtooth Ct, Worchester St, Ohm Way, S Julian Cir, State Highway 30, S Dayton St, E 78th Ave, Clermont St, Martin Luther King Blvd, Conifer Rd, S Downing Cir, Crestview Ln, U.s. 287, E Navarro Pl, Tremont Pl, Crosswinds Rd, E Nevada Pl, Denargo Market, Weston St, Lipan St, W 14th Ave Pkwy, Chase St, Interstate 70 Business, Quartz Ln, S Krameria Way, Biscay Ct, E 38th Pl, Tower Rd, Ivan Ct, E 46th Ave Dr, N Akron Way, Forest Ct, S Xenia St, Garfield Way, Ursula Way, S Kipling St, Iran St, Gilpin St, 20th St, Victor Way, E 2nd Ave, E 86th Ave, W Highland Park Pl, W Douglas Pl, S Columbine St, Andes Ct, Xavier St, Sandcreek Dr S, E Colgate Pl, Cherokee St, Ladean St, E Bails Dr, Floyd Ave, 48th Dr, Eugene Ct, Roaring Fork Ct, Children's Museum Dr, Martindale Dr, Krameria St, 33rd St, S Uinta St, E 34th Pl, Court Pl, Helena St, S Olive St, Powhaton Rd, E 47th Dr, S Vrain St, N Mariposa Ct, Hudson Ct, Elkhart St, W Berkeley Pl, Flanders Ct, Firth Ct, Auckland Ct, Lafayette Cir, S Tamarac St, Umpteen St, Mona Ct, Explorador Calle Ave, W 52nd Ave, Quebec St, E Asbury Cir, S Dahlia Ln, Milwaukee Way, E Maple Pl, E Iowa Ave, Upton Ct, E 47th Ave, Eugene Way, Highline Pl, Gibraltar Way, Cook Way, Davenport St, Perkins St, N Lewiston St, E Union Ave, S Verbena Way, Benton Way, S Chester Ct, Mariposa St, E Kentucky Ave, Gun Club Rd, Ogden St, N Speer Blvd, 4th Pl, N Kalamath St, Netherland Ct, Spruce St, Gateway Ave, E 1st Pl, S Alton St, W Scott Pl, S Peterson Way, Tejon St, Clarkson Ct, S Lamar Pl, Dayton Ct, Lewis St, Lyle Ct, W Tufts Ave, S Ivy Way, S Ivanhoe Way, Speer Blvd, Champa St, W 4th St - Auraria Campus, Olive St, S Navajo St, E 99th Way, Granby Way, E Milan Pl, S Valentia St, S Field Way, 40th St, Milwaukee Cir, S Filbert Ct, S Benton St, Montview Blvd, Linda Ln, W Green Meadows Pl, Ohio Way, Vallejo St, W Alaska Pl, Race St, Adams St, Hopkins Dr, E 36th Ave, E Alameda Cir, S Saulsbury St, Vrain St, W Lehigh Ave, W Yale Ave, S Narcissus Way, Broadway, Lewiston St, W Mexico Ave, E Hwy 224, W Iowa Ave, 31st St, W Barnett Pl, W 65th Ave, S Sunset Way, S Newton St, Detroit St, W Park Pl, E 84th Dr, S Marshall Way, S Elmira Ct, Oak St, S Quintana St, S Mariposa Way, High St, E Burlington Pl, E 81st Pl, S Willow Cir, Enid Way, E 40th Cir, Hwy 88, Yosemite St, E 10th Dr, Quentin St, E Nassau Ave, E Colorado Ave, E Cedar Ave, W Sumac Ave, Emerson Ct, W Idaho Pl, E Kenyon Pl, Quitman St, W Mulberry Pl, Quincy Ave, Inca Way, E Villanova Pl, S Hazel Ct, Gill Dr, Evelyn Ct, E Evans Way, E 81st Ave - Denver International Airport (den), E Beekman Pl, E 43rd Pl, E Eastman Ave, Polo Club Rd N, 11900 E, W Grant Ranch Blvd, S Gray Ct, S Oneida Way, W 57th Pl, Greenleaf Ln, E Jewell Ave, S Fillmore Way, W Amherst Ave, W Burlington Pl, S Wabash St, E Yale Cir, S Lamar St, S Monaco Pkwy, W Severn Pl, S Quieto Way, W Dixie Pl, E Doane Pl, W Bingham Pl, Erie St, Akron St, Cove Way, Jersey St, Vaughn St, S Milwaukee St, University Blvd, E Hampden Ave, W Alamo Dr, Ames Way, S Ogden St, Titan Ct, E 55th Ave, W 20th Ave, E Amherst Cir, Leetsdale Dr, Newland Ct, Vale Dr, Scranton Ct, S Ivy St, E 4th Pl, W Pimlico Ave, S Sidney Ct, W Hawthorne Pl, W Hawaii Pl, W 48th Ave, Joan St, Monaco Pkwy, Raritan St, Power House Pl, W Bellwood Pl, S Holly St, S Wisteria Ct, N Iola St, Sherman St, S Milwaukee Way, Polo Club W, Cuchara St, W Jefferson Ave, 34th St, W 21st Ave, W Vassar Ave, Grant Ranch Blvd, Shady Grove St - Denver International Airport (den), Lincoln St, E Speer Blvd, W Barberry Pl, Josephine St, Raritan St, W Ada Pl, E Bates Ave, S Wolff St, Peoria St, Smith Rd, Syracuse Ln, Depew Ct, Campus Pl, E Yale Way, Sherman St, S Adams St, E Lehigh Pl, Ash St, Argonne Way, S Pierson Ct, E 44th Pl, S Zurich Ct, Galapago St, Uinta St, W Wagon Trail Dr, E Cornell Ave, Sheridan Blvd, Polo Field Ln, Hwy 121, Brighton Blvd, E Louisiana Pl, York St, Vandriver St - Denver International Airport (den), 27th St, Walnut St, W 25th Ave, S Upham St, Columbine Rd, County Highway 59, S Magnolia Ln, St Paul St, W Alys Pl, Interstate 25, E Severn Dr, W Byron Pl, E 20th Ave, County Road 59, Adams Way, Mar Vista Pl, Garfield St, S Dahlia St, S Sebring Ct, W Avondale Dr, Quari St, Syracuse St, S Jasmine St, E Virginia Ave, Mosko Ct, Espana Way, S Dexter St, E 32nd Ave, E 9th Ave, E Bails Pl, Perth Cir, Himalaya Rd, E 28th Dr, Welton St, Buchtel Blvd, W 38th Ave, Fife Ct, Fraser Way, Pennsylvania St, S Xanthia Ct, S Olive Way, Heather Pl, Spruce Way, S Clayton Blvd, Happy Canyon Rd, Masey St, Atchison St, Mariposa Dr, Andes St, W Rice Pl, W Florida Pl, Java Ct, S Depew Way, Robin Way, E Asbury Ave, Kalamath St, Ulster St, Elmira St, S Fairfax St, Powhaton Mile Rd, Young Ct, S Oneida St, Cottonwood Ln, E Bruce Randolph Ave, S Harlan St, Buchtel Blvd N, S Alton Way, S Spruce St, S Trenton Ct, Elitches Cir, W 61st Ave